November 2023
IACEE Pulse: A Newsfeed for Members, November 2023
---
CONTENTS
---
LETTER FROM THE PRESIDENT

My dear IACEE Colleagues:

I have a wonderful news to share with you all. Dr. Patricia Caratozzolo, a faculty at the Tecnologico de Monterrey's Institute for Future of Education (IFE), has been elected to the International Federation of Engineering Education Societies (IFEES) Executive Committee, representing its member organization IACEE. My two 2-year terms that ended in October this year have been rewarding and fulfilling, allowing me to know universities and organizations involved in continuing engineering education activities and promote IACEE.
Please join me in congratulating Patricia. As you probably remember from our previous issue, Patricia co-chairs the 19th World Conference on Continuing Engineering Education (IACEE 2024) with Dr. Genaro Zavala of IFE. Please find more information about the conference below. Also, please consider submitting an abstract for presentation at the conference.

But before the conference, we have a wonderful learning opportunity on how Generative Artificial Intelligence can be meaningfully used in Continuing Engineering Education. We are fortunate to have Roger Kohler, Senior Director at the Learning Enterprise at Arizona State University, and Ayat Sweid, Director of Product at Panorama Education, delivering this workshop with Anita Chawla, Vice President for Member Engagement and Communication at the IACEE and Managing Director, Partner Success, and Strategy at Engageli. It is on November 14th, 2023 (Tuesday) and the registration information is given below.

Lastly, please consider nominating your colleague or company for an IACEE Award to support the continuing engineering education programs and administration efforts. You will find the information in the newsfeed.

Stay safe, stay well.
Warm regards.

Sincerely,
Soma

Soma Chakrabarti, PhD
President, IACEE
soma.chakrabarti@iacee.org
---

Interactive Workshop on AI Strategies in Continuing Education - November 14, 2023
Continuing Engineering Education (CEE) providers have always faced challenges in providing instant feedback to lifelong learners across the globe. With the Artificial Intelligence (AI) revolution, AI can now integrate learning opportunities by leveraging ChatGPT to improve skills by giving instant feedback and creating personalized practice problem sets. AI can promote creativity by exposing engineering learners to diverse thought counter-arguments to expand the horizons of solutions. AI can also help distill an extensive activity into various sub-activities and provide a framework for problem-solving and engineering innovation.
Join
IACEE
for a projects-based workshop on AI strategies for revolutionizing continuing education on November 14th from 11 a.m. ET to noon ET. The workshop will be held on
Engageli
, a platform that allows participants to be seated at tables, network with peers in the industry, and work on group exercises with their tablemates. The ideas generated in this workshop can be implemented in any educational model at your institution.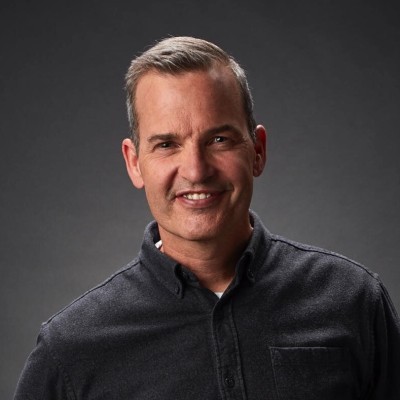 Our workshop leaders are two prominent educational evangelists - Roger Kohler and Ayat Sweid. They will provide their insights on AI models and current implementations, and encourage meaningful discussions during the workshop.
Sign up today
to reserve a seat at a table. If you cannot attend the workshop due to the time zone difference,
please register
to receive a link to a playback room recording where you can engage asynchronously and have the same experience during the live workshop.
---

IACEE 2024 - May 21-24, 2024

Join us in Comillas, Spain for IACEE's 19th World Conference on Continuing Engineering Education. This year's conference is hosted by the Innovation Hub Europe, a joint endeavor by the Tecnologico de Monterrey's Institute for the Future of Education (ITESM IFE) and the University of Cantabria to promote rapid skills development and lifelong learning in the region and beyond. The theme is Continuing Engineering Education for a Sustainable Future. The tracks are:

CEE Technology and Innovation Trends
CEE for a Sustainable Future
CEE for a Diverse and Inclusive Future
Call for Abstracts
Abstract Submission is now open! The discussion forum on Continuing Engineering Education for a Sustainable Future will cover a wide range of topics to provide a comprehensive understanding of the challenges and opportunities in this field. Topics of particular interest include:
Education meeting the demands of a technology-based labor market
Reskilling and upskilling workers for a Sustainable Future
Emerging trends and approaches in DEI and Social Justice
Future Skills and Industry 5.0 in Organizations
Advocacy actions related to sustainability
Diversity, equity, and inclusion perspective in the workforce
Quality Assessment tools in professional development programs
Academic-industry partnerships and CEE sustainability
Women; Older & Younger Peope; Immigrans; and Refugees, in the workforce.
Abstracts (150-300 words) must be submitted electronically through the
IACEE Abstract Submission System
. Authors of accepted abstracts will have the opportunity to submit an Extended Abstract (800-1200 words) or a Full Paper (maximum 8,000 words). Deadline information and updates will be posted on the
IACEE website
.
Thank you, and we look forward to your submission!
Sincerely,
Technical Program Committee
If you have any questions, please get in touch with Angeles Dominguez, Tecnologico de Monterrey, angeles.dominguez@tec.mx
Visit our website for more information and subscribe to emails and newsletters to stay up to date on the conference and other IACEE events.
---
IACEE Award Nominations Open

The IACEE Council reviewed and revised the World Conference Awards timeline during the Washington, DC meeting. Your nominations are a significant bridge to industry partners, reinforcing our core mission and values and continuing engineering education's critical role in our global society.

The nomination portal is open and we encourage you to consider which companies and individuals are performing exemplary leadership and service aligned with our shared CEE mission. As the call for nominations reminds us, let's think outside the box and consider the conference theme of sustainability. Who among your contacts is adopting sustainable manufacturing and business practices - including continuing education for their employees? What company leaders have been at the innovation forefront? Please consider nominating one or more for these prestigious awards.

Information about each award, including eligibility requirements, is available on the IACEE website. If you would like to submit a nomination, please click on the appropriate award title below and complete the form.

Corporate Leadership in Continuing Engineering Education, given in Memory of Glen L. Martin
Individual Leadership in Continuing Engineering Education, given In Memory of Joseph M. Biedenbach
IACEE Fellow Award
Special Recognition Award for exemplary service or contributions aligned with IACEE's mission

Nominations are collected and handled confidentially by the Awards Committee, and the recipients are selected by the IACEE Council. The award(s) will be presented at the May World Conference. If you have any questions, please email the IACEE Awards Committee. If you experience any difficulty submitting a form, please get in touch with Camille Howard. On behalf of the entire Awards Committee, we thank you in advance for your timely nominations. The Committee hopes to be reviewing each nomination as it is submitted, so your attention to this process is greatly appreciated!


---

As IACEE continues its outreach, we would like to increase our membership in all categories. Please let your colleagues know of our upcoming workshops and 2024 World Conference and encourage them to join the organization. Starting in December 2023, IACEE will host monthly meetings with a theme as opportunities for brainstorming and networking. Please
visit our website
for more information on membership.
---

Newsfeed contact: Camille Howard, IACEE, USA