Welcome Message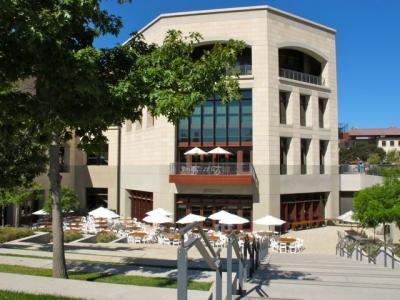 IACEE is an international, non-profit and non-governmental organization with the objective of bringing together diverse professionals with an interest in Continuing Engineering Education (CEE). Membership includes academic and corporate providers, professional organizations/societies and individuals with an interest in CEE, which is of ever-increasing importance for society. The aim of IACEE is to support and enhance lifelong engineering education and training world-wide.

One of IACEE's major events is its biennial World Conference on Continuing Engineering Education (WCCEE). It is THE international event to meet colleagues in this field and to get acquainted with IACEE. The 2014 WCCEE, held June 24-27, 2014 at Stanford University, Palo Alto, CA, USA, was a highly successful conference that brought together nearly 200 participants from 27 different countries and six continents. Please visit http://iacee2014.stanford.edu/ to learn more about this year's World Conference.
There is much excitement within IACEE, so become involved! The picture above was the principal venue of IACEE's 14th World Conference on CEE, the Jen-Hsun Huang Engineering Center (HEC) at Stanford University, Palo Alto, CA, USA. The HEC is a hub of the Stanford School of Engineering and an academic and social destination for all of the West Campus of the University. It contains the innovative Terman Engineering Library, an inviting café, engaging exhibits, and a variety of classrooms, meeting rooms, and student shops. For more pictures of this venue, please go the Photo Album under the 'About Us' menu.

Having completed a banner 14th World Conference in June 2014, IACEE now turns its attention to its 15th WCCEE, which will be hosted by the University of Porto in Porto, Portugal May 17-20, 2016. General Chair of the 15th WCCEE is Dr. Alfredo Soeiro, who welcomes your help and ideas in planning our next major event. Please contact Alfredo at avsoeiro@fe.up.pt .
News
14th IACEE World Conference on CEE at Stanford a Major Success!

IACEE's 14th World Conference on Continuing Engineering Education at Stanford University, June 24-27, 2014 was a huge success and a wonderful celebration of IACEE's 25th Anniversary!

Some of the conference highlights and IACEE achievements follow:
A. 195 registered attendees from 27 countries on six continents;
B. Outstanding Keynote presentations were given by:
John Hennessy, President of Stanford University
Andrew Ng, Co-Founder of Coursera
Leonard Lane, Managing Director of Li & Fung Academy
C. 51 contributed papers with oral presentations;
D. Introduction of a conference mobile app, which was highly utilized and will still be available for those that would like to network after the conference; go to www.eventmobi.com/iacee2014 on your mobile device;
E. Election of a new Council for 2014-16;
F. Night in Concert - with the Farallon Quintet at Stanford's Bing Concert Hall on 25 June;
G. Night at the Academy - IACEE 25th Anniversary Dinner, California Academy of Sciences, Golden Gate Park, San Francisco on 27 June.

Saturday, July 19, 2014

New IACEE Council Elected on 26 June for 2014-16 Biennium

At the 26 June General Assembly session of the recent World Conference, a new Council to govern the association was elected. A new Executive Committee was elected at the new Council's first meeting on 28 June. Please see the "Officers" pull-down menu on the IACEE homepage (www.iacee.org) for rosters of the new Council and Executive Committee members.

Saturday, July 19, 2014

2016 IACEE World Conference Awarded to University of Porto in Portugal

At the 2014 Mid-winter IACEE Executive Committee Meeting on 7-8 February, the Executive Committee received and accepted a bid from the Faculty of Engineering at the University of Porto to host the 2016 World Conference on CEE in Porto, Portugal. Dean Sebastiao Feyo de Azevedo has designated Prof. Alfredo Soeiro, former IACEE President in 2001-04, to serve as General Chair of the 2016 conference.

Tuesday, July 01, 2014

Minutes of Recent Council Meetings Approved and Available

The Minutes of both the 23 June "old" (2012-14) IACEE Council Meeting and the 28 June "new" (2014-16) IACEE Council Meeting held at the recent Stanford World Conference on CEE have been approved by their respective Council memberships. Both sets of Minutes have been posted to the IACEE website www.iacee.org for your perusal. Go to the website and follow Home>>Officers>>Minutes of Council & Executive Committee Mtgs.


Sunday, August 17, 2014
Calendar
Fall 2014 IACEE Executive Committee Meeting
11/05/14 - 11/06/14
Kim Scalzo
IACEE plans to hold its Fall 2014 Executive Committee Meeting in conjunction with a EUCEN (European University Continuing Education Network) meeting and seminar on 6-7 November 2014 in Barcelona, Spain. The IACEE Executive Committee plans to meet on Wednesday afternoon, 5 November and Thursday morning, 6 November in Barcelona. (This plan represents a mid-July change from the original coupling with the SEFI Annual Conference in Birmingham, England in September.)
more info...

Mid-winter 2015 IACEE Executive Committee Meeting
02/06/15 - 02/07/15
Kim Scalzo
The Mid-winter 2015 IACEE Executive Committee Meeting is planned for the afternoon of Friday, 6 February and morning of Saturday, 7 February in Palm Springs, California, USA. It will be coupled with the ASEE Conference for Industry & Education Collaboration (CIEC), which will be held in Palm Springs 4-6 February 2015.
more info...

15th IACEE World Conference on Continuing Engineering Education
05/17/16 - 05/20/16
Alfredo Soeiro
The 15th IACEE World Conference on Continuing Engineering Education is scheduled for 17-20 May 2016 in Porto, Portugal. Our host for this conference will be the School of Engineering at the University of Porto. Prof. Alfredo A.V. Soeiro, IACEE Past President (2001-2004) and a long-time Council member, will serve as General Chair of the 2016 World Conference. Planning for this conference is in the initial stages and those interested in participating may contact Prof. Soeiro at avsoeiro@fe.up.pt or at +351 91 973 8291.
more info...