Welcome Message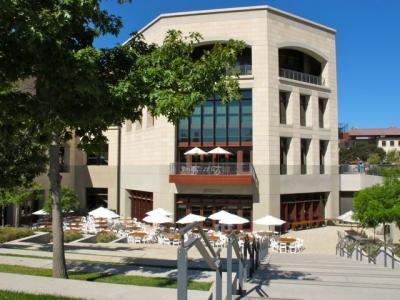 IACEE is an international, non-profit and non-governmental organization with the objective of bringing together diverse professionals with an interest in Continuing Engineering Education (CEE). Membership includes academic and corporate providers, professional organizations/societies and individuals with an interest in CEE, which is of ever-increasing importance for society. The aim of IACEE is to support and enhance lifelong engineering education and training world-wide.

One of IACEE's major events is its biennial World Conference on Continuing Engineering Education (WCCEE). It is THE international event to meet colleagues in this field and to get acquainted with IACEE. The 2014 WCCEE, held June 24-27, 2014 at Stanford University, Palo Alto, CA, USA, was a highly successful conference that brought together nearly 200 participants from 27 different countries and six continents. Please visit http://iacee2014.stanford.edu/ to learn more about this year's World Conference.
There is much excitement within IACEE, so become involved! The picture above was the principal venue of IACEE's 14th World Conference on CEE, the Jen-Hsun Huang Engineering Center (HEC) at Stanford University, Palo Alto, CA, USA. The HEC is a hub of the Stanford School of Engineering and an academic and social destination for all of the West Campus of the University. It contains the innovative Terman Engineering Library, an inviting café, engaging exhibits, and a variety of classrooms, meeting rooms, and student shops. For more pictures of this venue, please go the Photo Album under the 'About Us' menu.

Having completed a banner 14th World Conference in June 2014, IACEE now turns its attention to its 15th WCCEE, which will be hosted by the University of Porto in Porto, Portugal May 17-20, 2016. General Chair of the 15th WCCEE is Dr. Alfredo Soeiro, who welcomes your help and ideas in planning our next major event. Please contact Alfredo at avsoeiro@fe.up.pt .
News
Calendar
Mid-winter 2015 IACEE Executive Committee Meeting
02/06/15 - 02/07/15
Kim Scalzo
The Mid-winter 2015 IACEE Executive Committee Meeting is planned for the afternoon of Friday, 6 February and morning of Saturday, 7 February in Palm Springs, California, USA. It will be coupled with the ASEE Conference for Industry & Education Collaboration (CIEC), which will be held in Palm Springs 4-6 February 2015.
more info...

15th IACEE World Conference on Continuing Engineering Education
05/17/16 - 05/20/16
Alfredo Soeiro
The 15th IACEE World Conference on Continuing Engineering Education is scheduled for 17-20 May 2016 in Porto, Portugal. Our host for this conference will be the School of Engineering at the University of Porto. Prof. Alfredo A.V. Soeiro, IACEE Past President (2001-2004) and a long-time Council member, will serve as General Chair of the 2016 World Conference. Planning for this conference is in the initial stages and those interested in participating may contact Prof. Soeiro at avsoeiro@fe.up.pt or at +351 91 973 8291.
more info...