April 2015 Newsfeed
IACEE Newsfeed 2015 April 7
---
CONTENTS
---
A NOTE FROM THE PRESIDENT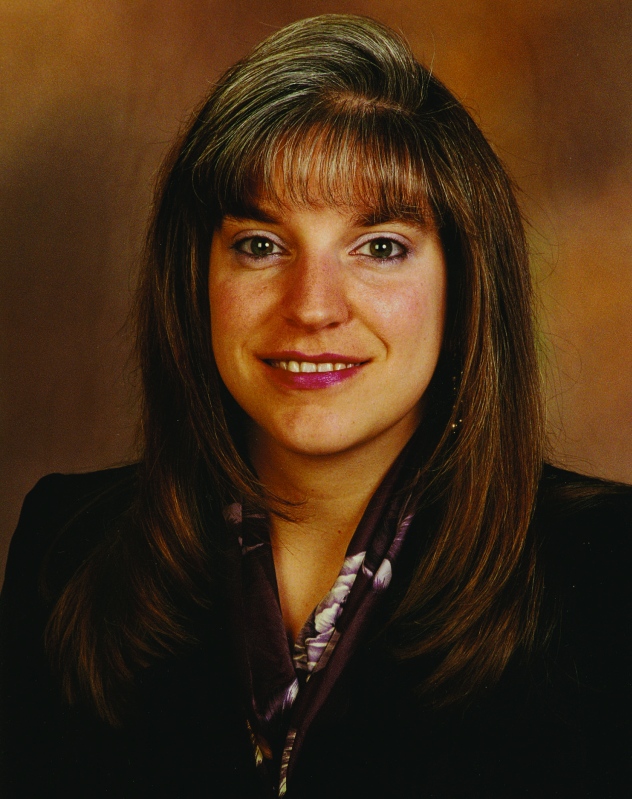 I am pleased to introduce and share with you the inaugural issue of the
IACEE Newsfeed
, our new medium for communication and engagement with and among our membership. The
IACEE Newsfeed
represents an evolution from the more traditional newsletter format, which we produced three times a year, to a more agile, online format allowing for more frequent and timely communications to members with opportunities to comment and respond in real time.
Our Commitment:
On behalf of the IACEE Council, it has been great for all of us to come together with IACEE members and various CEE and CE communities around the world to advance the goals of IACEE and provide value to our members. On the heels of a very successful World Conference at Stanford University last June, we reaffirmed the vision and mission of IACEE as outlined on our website and re-committed ourselves to advancing our four strategic goals:
World Class Products
Member Services: Engagement and Communications
Advancement of Continuing Engineering Education
Quality Assurance and Operational Excellence
I hope you will enjoy this first issue of the IACEE Newsfeed, which includes notes and announcements, events information and news about IACEE products and services. As one of my good friends is known for saying, I encourage all of you as members to "share what you know" and contribute to the Newsfeed going forward!
-

Kim Scalzo, State University of New York, USA
---
IACEE COUNCIL ELECTS NEW SECRETARY GENERAL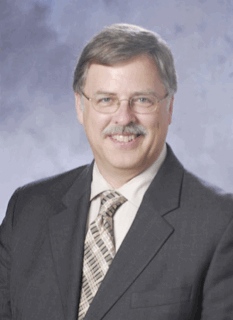 We are pleased to announce that Dr. Nelson Baker, Dean of Professional Education at Georgia Institute of Technology and IACEE Past-President, has been elected as the Secretary General of IACEE. Dr. Nelson Baker replaces Dr. Frank Burris in this role following the transition of the IACEE operations to our host campus at Georgia Institute of Technology with a redefinition of the Secretary General role.
As Secretary General, Nelson will serve as global advocate and ambassador for IACEE. He will represent IACEE in global Engineering Education activities and will continue to promote the advancement of CEE and the inclusion of CEE in the definition of global dialogue around Engineering Education.
In addition to serving two terms as President, Nelson also served as Vice President on the IACEE Executive Committee and served as the World Conference Chair for the World Conference in Atlanta, GA, USA in 2008. Nelson has also been active in the IACEE Quality Program and was instrumental in enabling the transition of the IACEE headquarters from ASEE to Georgia Institute of Technology in 2010. We are fortunate to have someone of Nelson's background, experience, and perspective in this important leadership role for IACEE.
-

Kim Scalzo, State University of New York, USA
---
IACEE COUNCIL WILL MEET IN BEIJING, CHINA
Past Events:
The Fall Executive Committee Meeting was held in Barcelona, Spain, last November and we met in conjunction with the European Continuing Education Network to participate in their conference and discuss opportunities for collaboration around the IACEE Quality Program. We are continuing those discussions into the upcoming EUCEN conference later this spring. Last month the Winter Executive Committee Meeting was held just following the American Society for Continuing Engineering Education Conference for Industry and Education Collaboration in Palm Springs, California, USA. During this meeting, we identified a series of regional engineering education events around the world where we will hold IACEE meetings and take advantage of the opportunity to connect with many of you in your local or regional communities.
Future Events: The Annual IACEE Council Meeting and a regional conference, Online Learning in CEE will be held on 13-15 May 2015 in Beijing, China
. Please continue to check the website for upcoming meetings to see where we will be!
-

Kim Scalzo, State University of New York, USA
---
IACEE'S QUALITY SELF-ASSESSMENT AND BENCHMARKING PROGRAM IS CHANGING ITS NAME!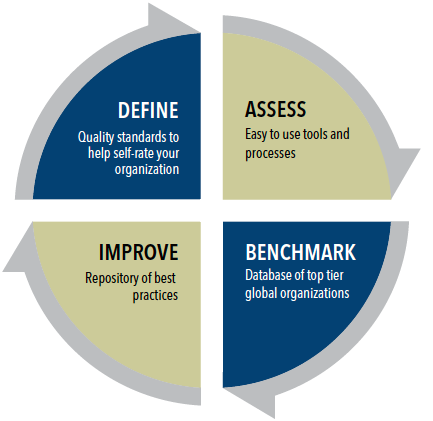 The set of tools and methods for assessing and benchmarking program quality, leadership, and operational excellence will now be known simply as the IACEE Quality Program. This resource, and access to a network of peers sharing their best practices, is free and available to continuing education organizations who register at the
IACEE web site
. Institutions such as Stanford, the University of Michigan, Georgia Tech, and many others have taken advantage of this resource, and now you can, too!
This resource was previously known as the IACEE Continuing Professional Development Benchmarking and Quality Program (
CPD-BQIP
).
-

Ed Borbely, University of Michigan, USA
---
DIGITAL LEARNING IN CONTINUING ENGINEERING EDUCATION: A NEW SIG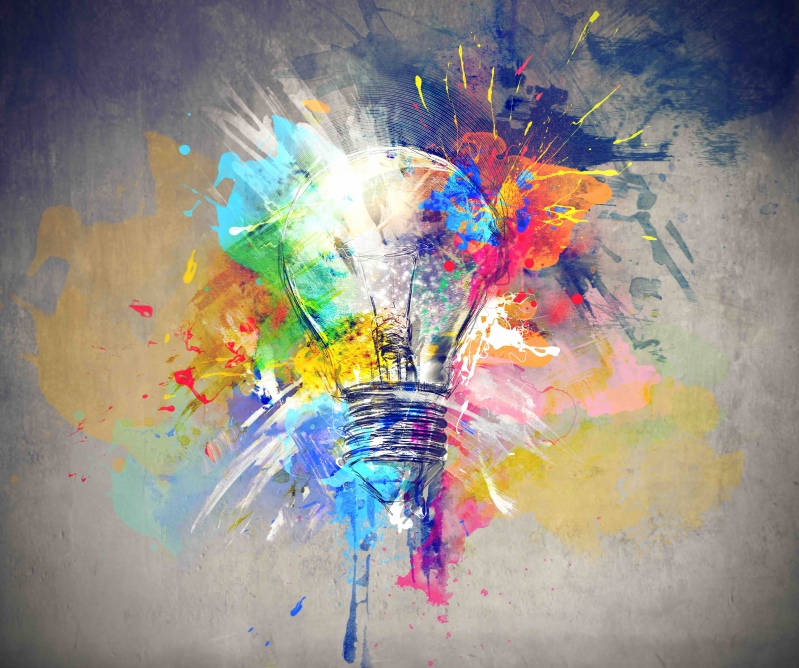 Online education is going through an extraordinary metamorphosis globally. It is asking questions of all forms traditional education and demanding attention and change. It's application to and disruption of our world of professional education will continue to grow in significance and intensity. This brings tremendous opportunity and challenge. The aim of the IACEE Digital Learning Special Interest Group is to engage professionals and practitioners in digital/online learning to explore these opportunities and challenges as a connected community. We invite you to learn from each other's experiences and to be leaders in helping to shape the future of professional education globally. Our role is to not only stimulate rich discussion and lively debate amongst the entire group, but to encourage collaboration, thought leadership and ACTION in how we can serve a world full of challenges. Get involved by first simply joining the
IACEE LinkedIn group
and the
subgroup
, and read here to learn more on how we can collaborate.
-

Clara Piloto (Massachusetts Institute of Technology, USA), Errol la Grange (CPDlive, Australia), Anthony Morris (CPDlive, Australia)
---
CEE MANAGER'S TRAINING AWARDS BADGES TO MEMBERS DIEDERIK SLOB AND KEVIN CURRY

After attending a workshop on "E-Marketing Strategies" at IACEE's World Conference at Stanford last June, Diederik Slob, Director of Open Executive Education at Nyenrode Business University and Kevin Curry, Interim Director of Professional Programs at the University of Kansas, USA, worked on assignment to submit to the IACEE Council for review and assessment. They were awarded the Badge upon completion of their project assignments. In his project, Slob demonstrated his competency and new skillsets in E-Marketing for his Executive Education program at Nyenrode University. Curry's project was on professional education program marketing through webinars. Congratulations to both! Read more about the CEE Manager's Training stories
here
.
-

Pat Hall, University of Tulsa, USA
---
SAVE THE DATE FOR WORLD CONFERENCE 2016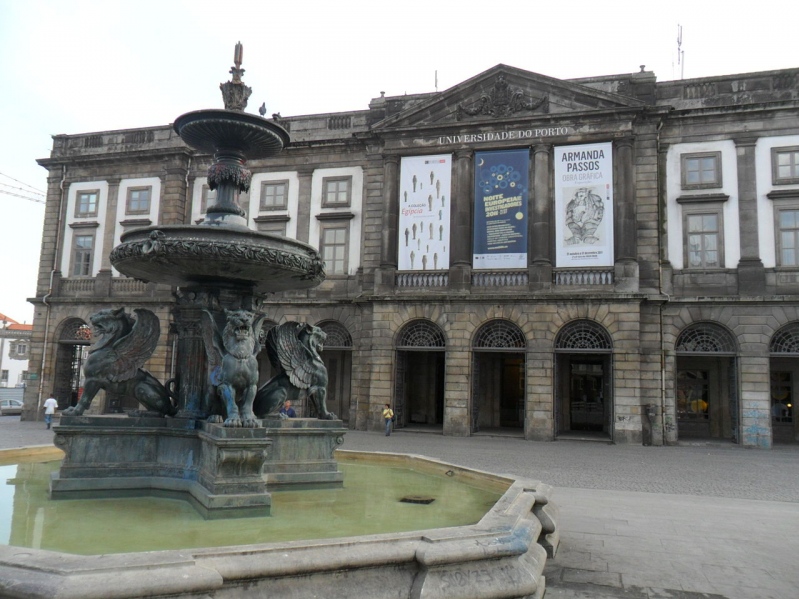 The 15th IACEE World Conference on CEE has been scheduled for 17-20 May 2016 at Porto, Portugal, hosted by the University of Porto. Keep in touch with conference developments through News items on this website, the conference website, and through direct mailings to IACEE members. For more information, contact
Alfredo Soeiro
, Past IACEE President (2001-2004) and the General Chair of our next World Conference.
Image: By Dafema (Own work) [CC BY-SA 3.0 (http://creativecommons.org/licenses/by-sa/3.0)], via Wikimedia Commons
---
Newsfeed contact: Soma Chakrabarti, University of Delaware, USA